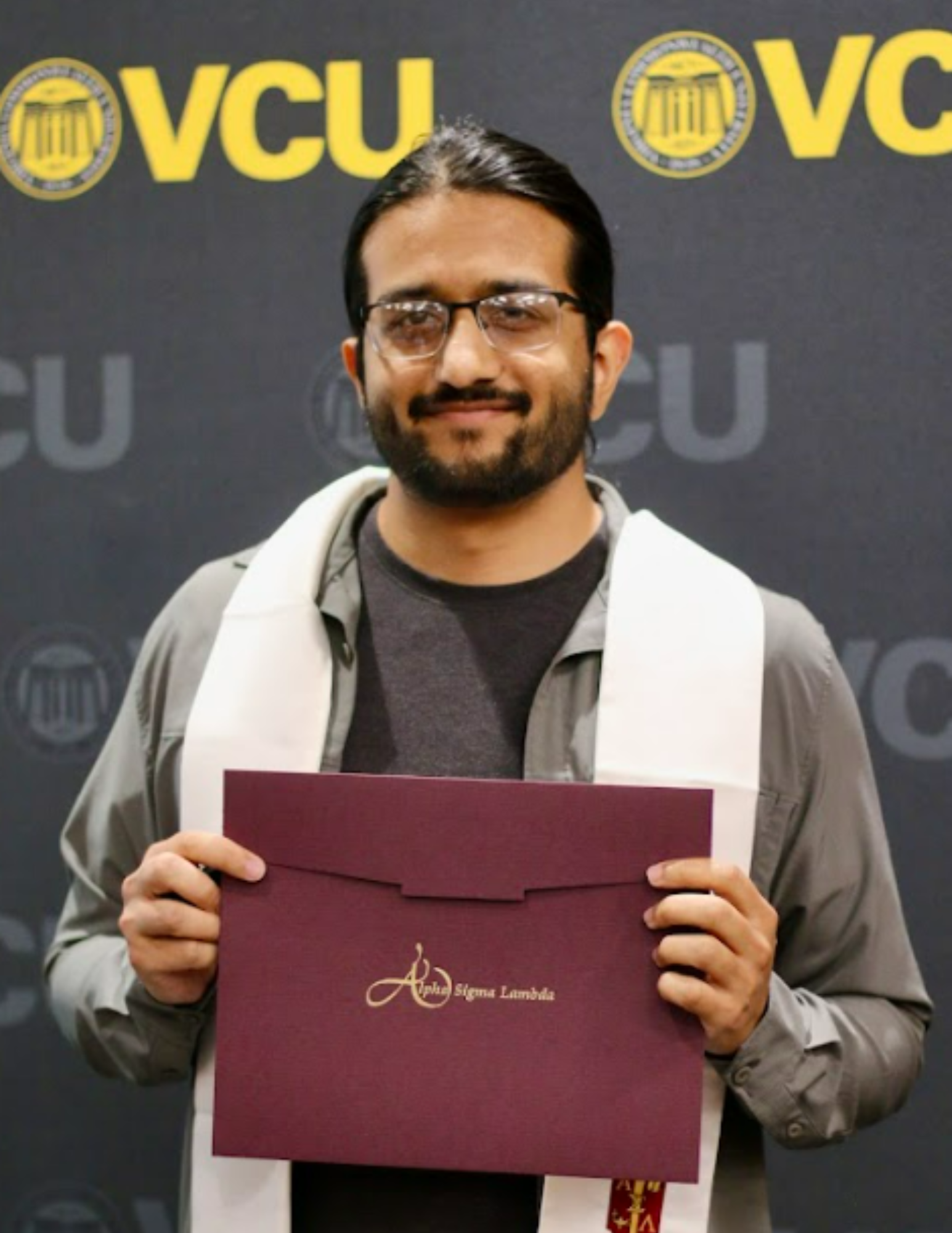 The Right Environment
"As an adult coming from the workforce, I had my doubts when deciding to go back and pursue a Bachelor's degree. VCU dispelled all of these thoughts immediately with their friendly, professional, and inclusive faculty and programs. This university provides not just a stellar community, it provides the right environment for students from a vast range of backgrounds to flourish." - Jason Khan '24
Academic
Academic support is the support outside of your classes. Did you know for every one credit hour you spend in class you should spend two hours studying, researching and seeking out additional help? The resources listed here will help you excel in the classroom.
Academic Advising
All students are assigned an academic advisor. You can find your advisor on Navigate. Advisors can help you with degree planning, major maps, course selection, navigating academic policies and more. Make appointments with your advisor early and often! First-year, undeclared and pre-health professions students can visit University Academic Advising for more information. Upperclass students with declared majors can visit VCU Advising.
Career Services
VCU Career Services supports students and recent alumni as they explore their interests and gain experience to reach their career goals. The Career Services team provides individual advising, as well as career resources and guides. They offer ways to search for jobs, internships and other experiential and employment opportunities, as well as customized career events, focused on skill-building, learning about industries and career paths, and networking with employers and alumni. To schedule an appointment, call (804) 828-1645 or schedule via Handshake.
Campus Learning Center
The Campus Learning Center oversees all tutoring, Supplemental Instruction and academic coaching, as well as the Science Hub. The CLC is a partner in your success as a student. Visit them for support in course content, study skills and other learning strategies - best of all, it's free!
Transfer Center
There is no mystery or uncertainty when it comes to transferring credit at VCU. If you have questions about whether your credits will transfer, you can meet with the Transfer Center. The staff will review your unofficial transcripts and share how your credits will transfer into our degree programs.
Writing Center
The Writing Center serves undergraduate and graduate students, providing in-person appointments, online consultations and workshops. The writing consultants can help you with brainstorming, collaboration, feedback and development.
Program spotlight
The management/business administration concentration provides students with a broad-based study of management and other business disciplines. The course options in the curriculum give students flexibility in developing a program of study that can lead to a variety of entry-level positions in private and public organizations.